Les artistes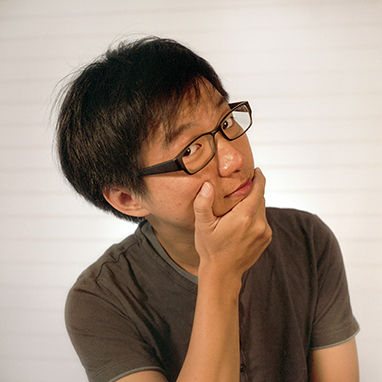 Yung-chieh LIN

Born at Keelung (Taïwan)

Yung-chieh Lin studied art at Tapei, where he now works as an independent photographer, graphic artist (in graphic design and 2D cartoons). As a true explorer, he strides across both urban and natural landscapes. He is also an amateur photographer of natural science, with a passion for different disciplines that combine art and science. Determined to apply various digital techniques relatd to photography, image and film editing, he is, notably, interested in 360° panoramic pictures, accelerated time-lapse photography, HDRI photography (large scale), and image stacking. His techniques enable him to invent new ways of seeing the world, beyond the simple concern for image itself.
Unnamed and Unnameable Life Forms

interactive video installation

The installation consists of two videos projected simultaneously. They depict imaginary creatures that are incorporated into the film. In this way, the artist weaves a scenario based on images filmed on sites which made an impression on him during his stay. At the centre of the double projection, a terrarium houses a fictional creature whose movements are defined through a process of interaction. Yung-chieh Lin uses the traditional technique of optical illusion, commonly referred to as Peper's Ghost, to juggle between reality and illusion in a work combining image and poetry.