Les artistes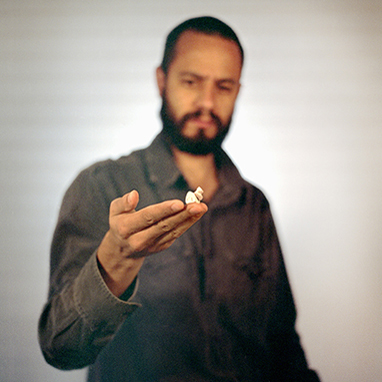 Chico SANTOS

Born in 1982 at Londrina (Brazil)

Chico Santos, an artist who graduated from the University of Estaduac in Londrina and then took a post-graducate diploma in interactive media, is an observer of the world around and the changes that have transformed it, more particularly the spread of cities and the encroachment of urban areas onto the natural landscape. He records generic architectural forms, turning them into miniature models, building up a work based on repetition and proliferation. Through this process, his work is repeated to infinity, thereby exploring the possibilities of video, sculpture and also installation.
Indian Ocean Invasion

installation

The notions of invasion, contamination and domination are the framework for Chico Santos's installation. Taken from the first phase of a three-part project, Indian Ocean Invasion consists of reduced-size models of local architecture. It recalls the history of Reunion Island, a virgin territory whose population has increased exponentially, radically transforming the face of the island. The work of Chico Santos cannot be defined through the simple vocabulary of artistic creation, but is rather a language, a form of narration reflecting the artist's vision of the changes the world we live in is undergoing.