Les artistes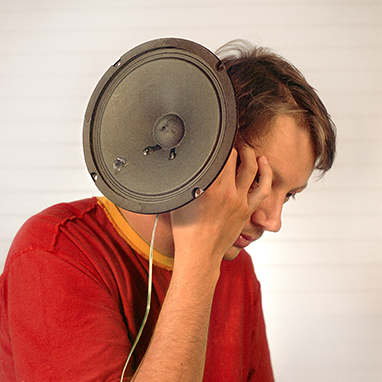 Marcelo ARMANI

Born in 1978 at Carlos Barbosa (Brazil)

Marcello Armani is an electro-acoustic improvisation musician and sound artist who has produced albums in Brazil, Argentina, Chilli, Venezuela and Mexico and who is currently represented by LUSCINIA Discos, a Spanish label. His references are contemporary artists such as Pierre Schaeffer, John Cage, Marcel Duchamp, Rolf Julius, Paulo Vivacqua and Liugi Russolo. In 2012, he decided to found his own record label called 1take Espace RUIDOSSONÂNCIA, a platform for evaluating sound recording. Very often, his work consists in transforming industrial elements into organic structures and focuses on a dialogue between visual art and sound. It is characterised by fleeting relationships, distortion, confinement and movement. Marcelo Armani has exhibited mainly in Brazil and Chilli.
Against silence or events that create their own hiatus

sound installation

Marcelo Armani treats sound as an element of sculpture. The raw material of his work is the rich and diversified sound environment of Reunion : from the crashing of the waves on the shore to the gentle whisper of the basalt rocks of La Plaine des Sables, Marcello Armani has captured insignificant sounds that characterise the sound environment of the island, both natural and urban. Based on his discoveries, the artist expresses his sound experience of the island through a multidirectional broadcasting structure set up in a shipping container : an echo chamber recording the sound of a culture where sound and oral expression have a deeper meaning than elsewhere.