Les artistes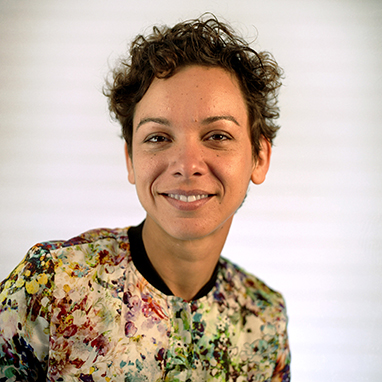 Barbara WAGNER

Born in 1980 in Brasilia (Brazil)

Barbara Wagner is a Brazilian photographer living in Berlin (Germany). She started taking photographs when she was working as a journalist in Recife (Brazil). Her work focuses on the representation of 'popular subjects', social groups or other aspects of popular culture. Barbara Wagner questions the strategies of the visibility of vernacular traditions in the industry of culture. In 2007, she published her first work, entitled 'Brasilia Teimosa'. It was exposed at the Insitute of Contemporary Art (ICA) in London, at the Extraspazio Gallery in Rome, at the Het Domein Museum in the Netherlands etc. In 2013, she was awarded the Marc Ferrez Prize for photography and she took part in the Panorama exhibition of Brazilian Art at the Modern Art Museum of São Paulo.
Possession

photography and video

'Possession' is a project which aims to study how the aesthetics of Maloya and Sega dance and music are experienced by the younger generations living on Reunion Island today. The artist wishes to set up a platform for exchange between music, dance and the visual arts, in order to explore various aspects of popular culture and pop music in Reunion, as well as to analyse the similarities and differences with Brazilian society. Photographs and video will illustrate this original project, and the participation of the local population is an integral part of it.